What is the Classrooms for Change Campaign?
The campaign aims to raise $75,000 in the next 6 weeks to build new classrooms for the Mission School. Watch our video introducing the campaign and learn why these classrooms are needed!
Why do we need to build new classrooms?
The Mission School is one of the best in the province and some students travel over 90 minutes by bus to attend. Due to the excellent education caliber, the number of students enrolled at the Mission School has been slowly outgrowing the classroom space Despite trying to accommodate all interested students, we still have to turn away students every year! This year, there are too many high school students to fit inside the current classroom space. Without adequate space, the high school plans to use the library and video lab as classrooms when the new school year begins in May. This plan takes away general school resources from the entire student body, since students will be unable to use the library and computer lab if they are transitioned to classrooms. We do not want this to be a permanent solution! Help us create a place for these students to learn by building the classrooms we need!
What are the benefits of this project?
Building two classrooms will benefit all 1,200 students at the Mission School. By making sure that each group of students has an appropriate place to learn, the school can continue to use their general resource centers such as the library and video lab, for the benefit of all of the students. In addition, there are many documented benefits to good school infrastructure. Did you know…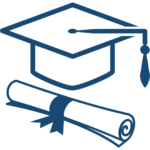 Several studies have found that school infrastructure positivly impacts graduation rates and increases registration. In Latin America, the school drop-out rate is 17%, building an adequate space for learning can decrease this percentage!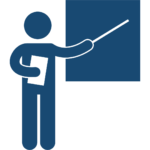 Evidence from Ecuador indicates that teachers in schools with good infrastructure have, on average, 10% less absenteeism than teachers in schools with poor infrastructure. In fact, one study found that infrastructure had a greater effect on reducing absenteeism than teachers salaries.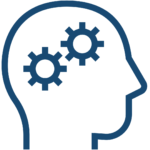 When students feel comfortable in their classrooms, they are more likely to stay engaged and participate in their lessons. In the United States, studies have shown a positive correlation between school infrastructure and standardized test scores.
The Renovation Plan
How can you help?
Construction Updates
Thanks to your generosity, we have started construction at the Mission School! During the week of April 25th, the construction team reinforced the flooring in the Mission School library and video laboratory. The reinforcement will ensure safety while these spaces are used as classrooms until our new classrooms are built. Scroll through some photos on the right to see the reinforcement process.